Our 61 Enactus teams work to develop sustainable solutions to society's biggest challenges. They create social action and community empowerment projects that have a meaningful impact on the lives of people in their local and international community. Our teams are currently working on over 180 projects, to find out more about what they do please read some of our project stories below.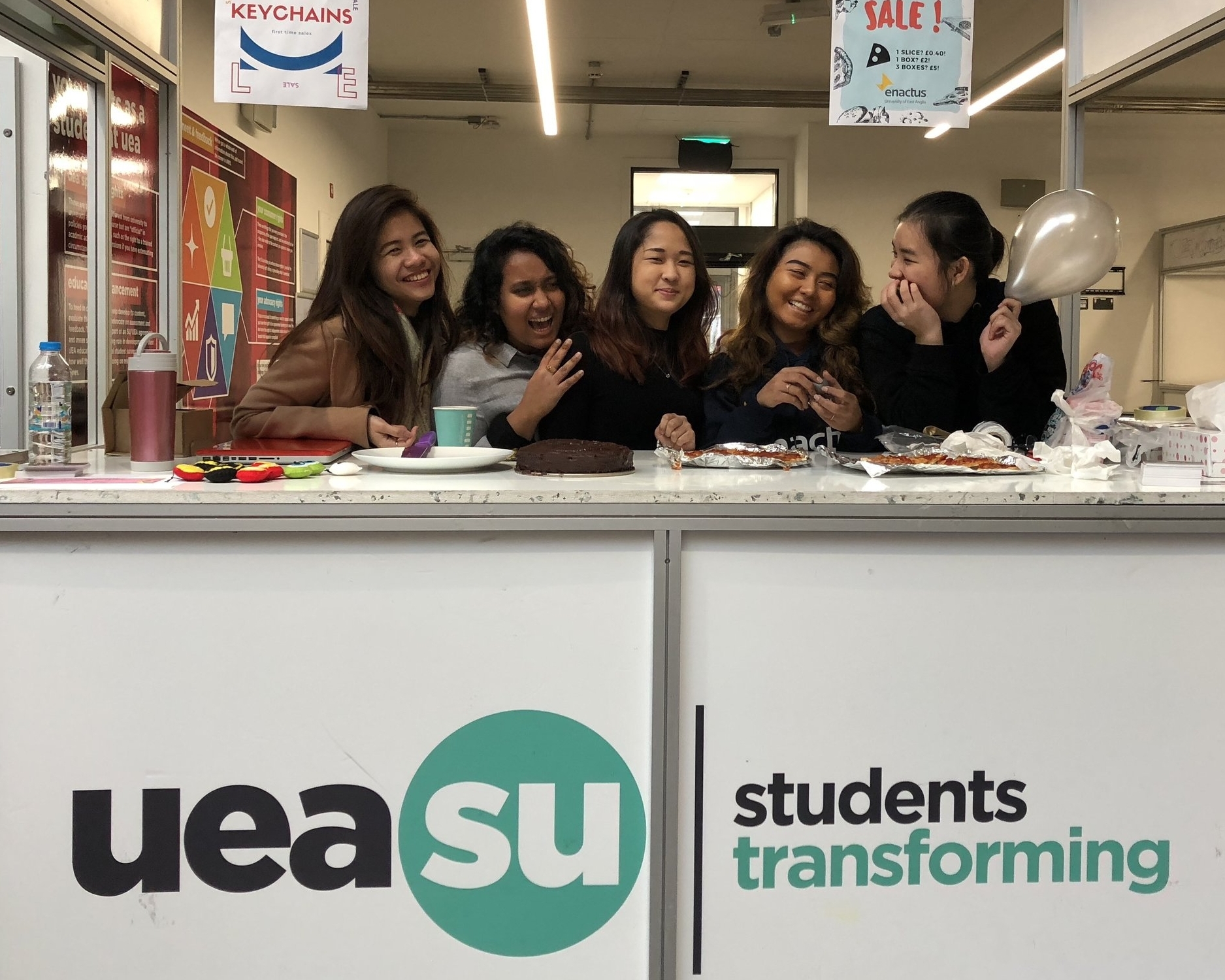 Budget Bites, University of East Anglia
Budget Bites collects food that would otherwise be going to waste from organisations in Norwich and use this to create meals that they can sell to community members on a pay as you feel basis. The team are aiming to set up a Budget Bites Café in Norwich with the goal to continue providing affordable meals to the community and also provide opportunities for individuals to gain work experience and employment.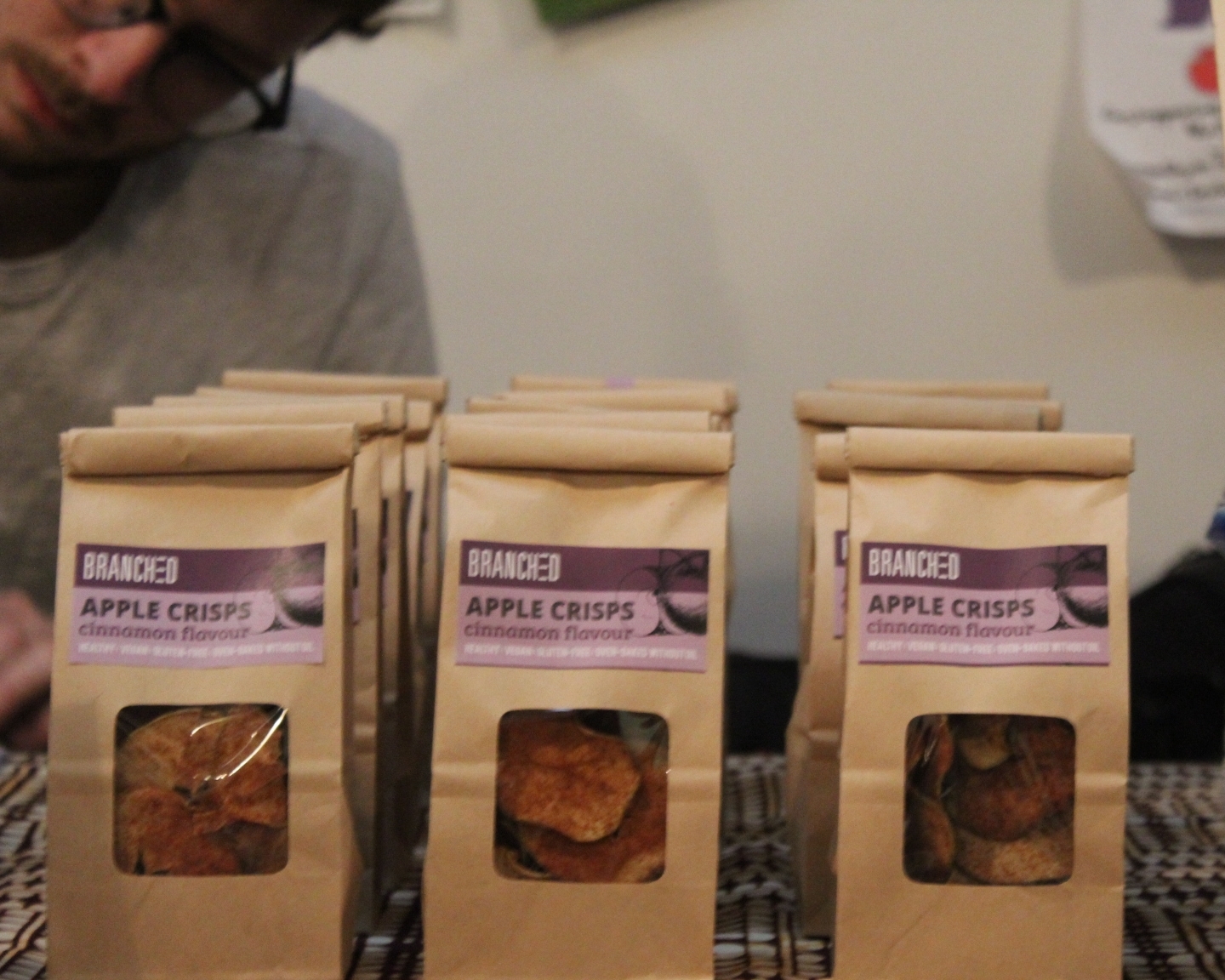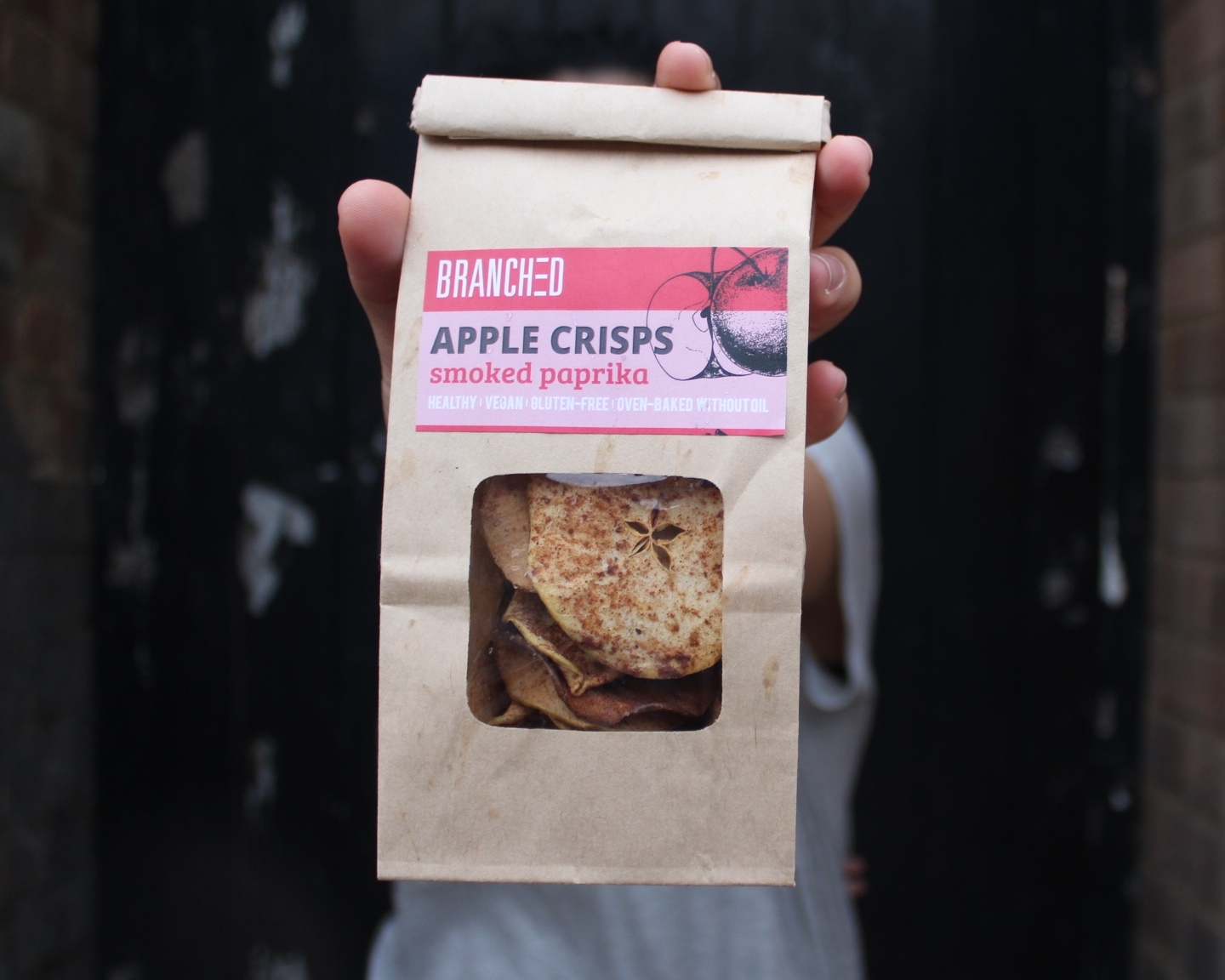 Branched, King's College London
Branched has two primary goals: to reduce food waste and to provide work experience to refugees in London. To do this, the team collects apples that would otherwise be thrown away and turns these into tasty crisps! Working with the refugees to make and sell the crisps, the team are transferring relevant skills and providing an opportunity to gain experience which will support them with finding future employment.
Kenya Jiko, Imperial College London
After identifying that the village of Galchanjru in Kenya suffered from poor health conditions due to firewood smoke produced whilst cooking, the team developed an energy saving stove that was more efficient and reduced the amount of firewood required. The team set up local entrepreneurs and provide training on how to make and sell the energy saving stoves, increasing their income and providing a more efficient cooking method for families in the community.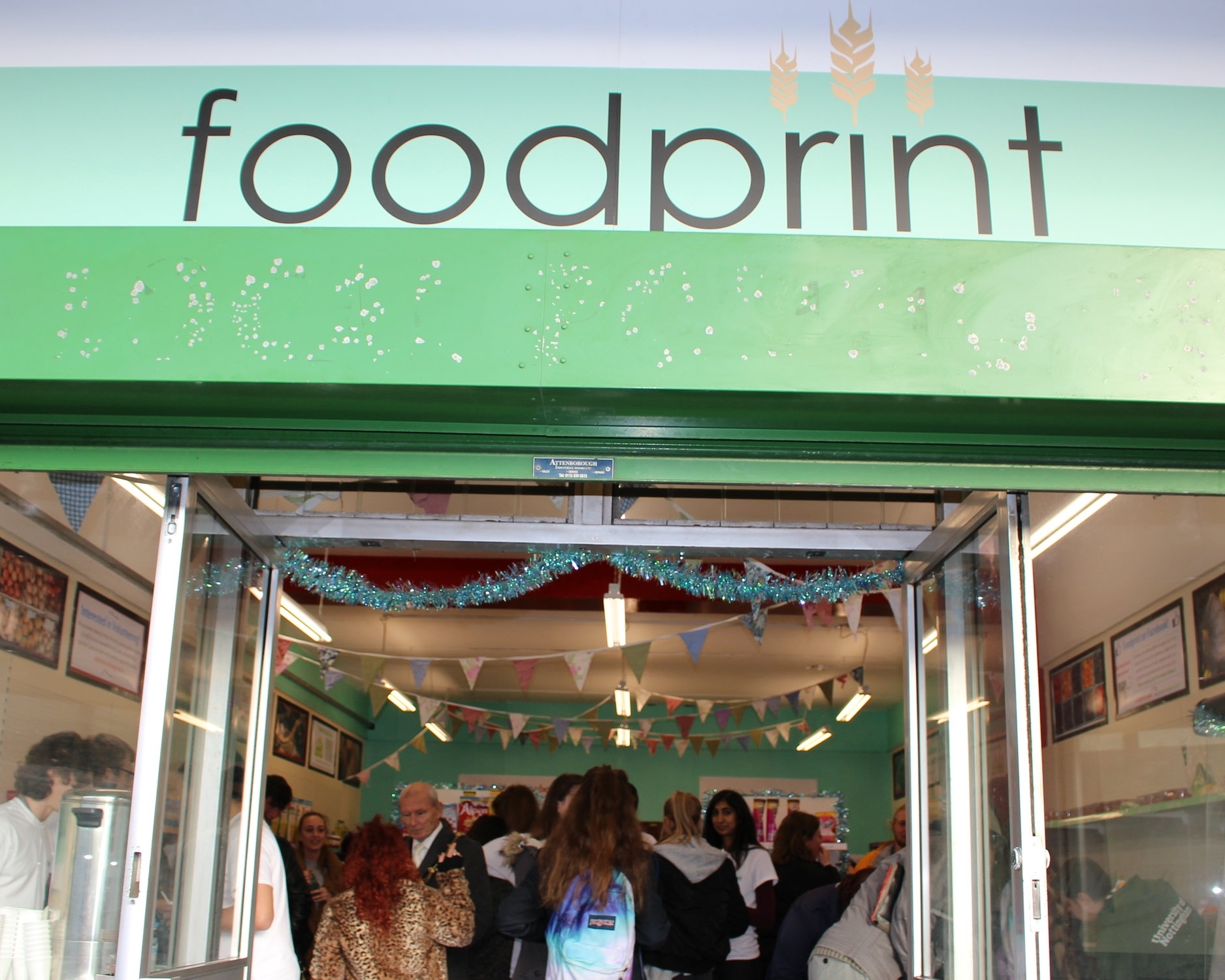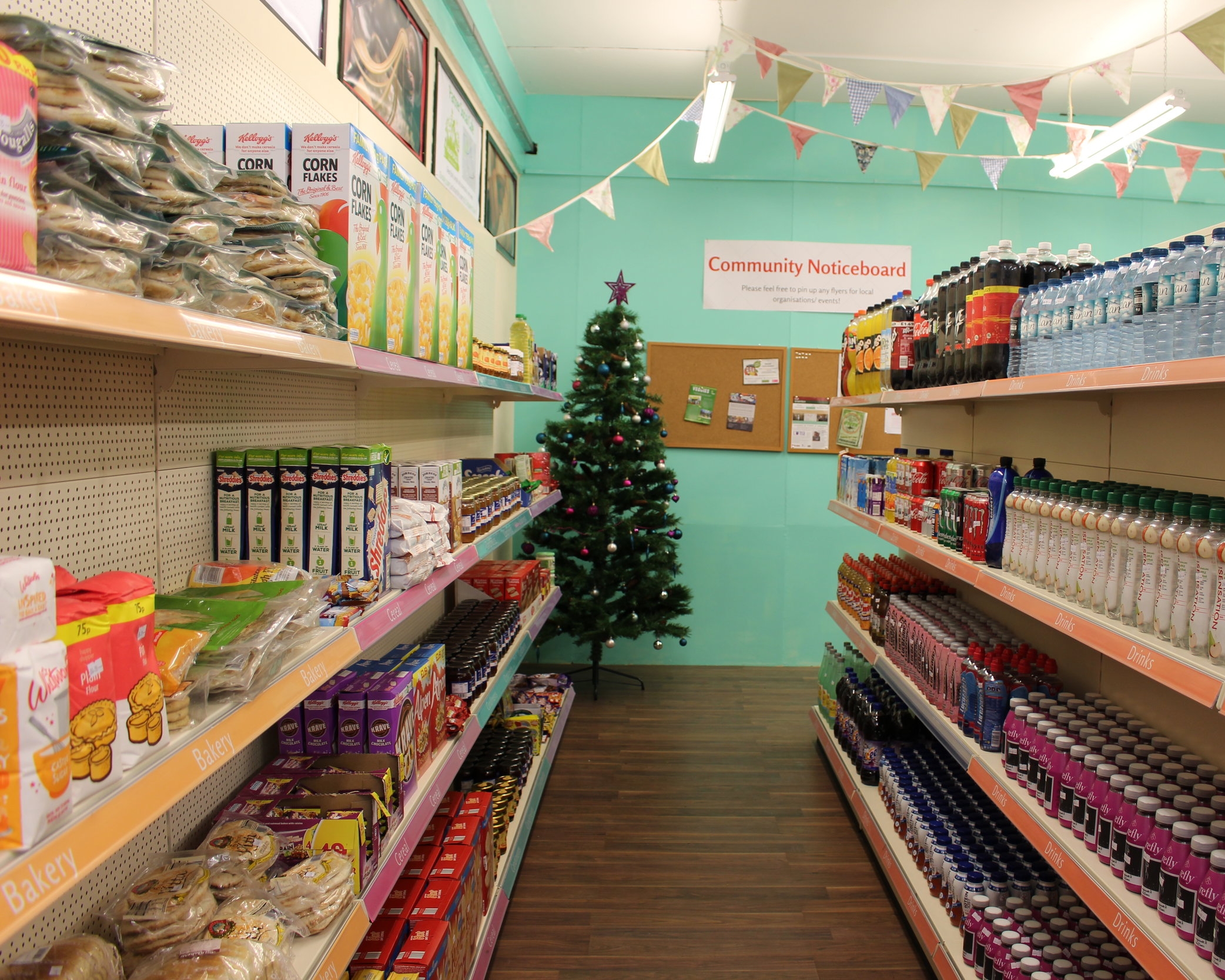 Foodprint, University of Nottingham
Foodprint is a social supermarket which saves food from going to waste and offers affordable food to those in need in Nottingham. The team collect food from supermarkets, local businesses and wholesalers which is then made available to the public at a heavily discounted rate. The team also work with other local organisations to offer a discount scheme to further subsidise food for those most in need.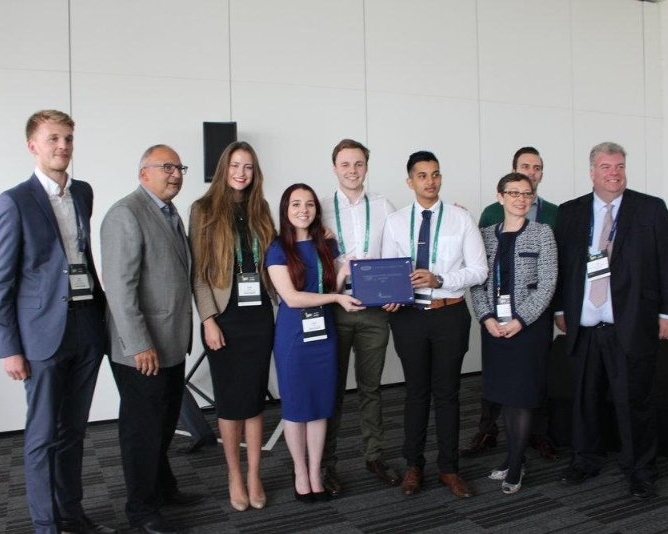 Motion, University of Sheffield
Motion is a social enterprise that designs and delivers NHS-approved exercise sessions to elderly individuals in Sheffield. It aims to increase their physical mobility, reduce social isolation and improve the lives of the participants while also providing employment for local refugees. The team work with over 9 care homes in and around Sheffield and also partner with New Beginnings to train refugees to deliver the exercise classes.
E-Fugee, Royal Holloway University
E-Fugee aims to support newly arrived asylum seekers and refugees in Slough. Working in partnership with Slough Refugee Support, the team are providing mentoring and one-to-one support to create a personalised and tailored programme for each individual. The team are looking to offer support with English Language classes, basic IT skills and help with finding volunteering and work experience opportunities.
Rewriting Fate, Bedfordshire University
Rewriting Fate provides English language classes to local migrants in Luton. The team established a programme that caters to every single person's need through a 1:1 mentoring programme. The individuals work with a mentor that speaks their native language to help support their understanding and aid their development. The team mentor and support each individual to learn at their own pace and also provide a tailored employability programme and deliver workshops to support them with finding employment.
LightMountain, Kings College London
The team identified that household air-pollution from harmful cooking devices kills 20,000 people every year in Tanzania. In addition, women in Tanzania earn on average 3 times less than their male counterparts. Therefore to tackle these two issues, the team designed a cleaner and more efficient Cookstove that could be made from locally sourced materials. They set up a cooperative of 7 women who now market and sell these stoves to the community which increases their income and saves the community money as the new cookstoves are more affordable.
Wrap, Glasgow Caledonian University
Castlemilk in Glasgow is an area that suffers from high levels of deprivation and high youth unemployment. The Glasgow Caledonian University team work with school leavers with low academic attainment to introduce them to prospects of college and university through their own programme WRAP- Work Ready Action Plan. Following a two-phase process, WRAP exposes pupils to the variety of opportunities available after leaving school, including visits to companies, colleges and volunteering opportunities within phase one. Phase two sees each pupil paired with a mentor to work through tailored workshops in interviews, CV's and applications.
Fog Catcher, University of Edinburgh
The team identified that people living below the poverty line in Chefchaouen in Morocco lacked access to clean water and people had to walk 4km every day to the nearest river. Enactus Edinburgh created the Fog Catcher system, which uses a bio-sand water filtration system to filter the liquid collected from the fog catcher to provide safe drinking water for the community. They set up entrepreneurs with a micro-finance loan to build the Fog Catcher and then taught them how to make and run the business. This not only provides the entrepreneurs with an income but also provides the community with access to clean water.
BAALA, University of Warwick
Baala tackles the problem of poor menstrual hygiene in India. The team use a 'train the trainer' approach to transfer skills and to individuals in the village of Jeetari who then deliver educational awareness workshops to break the 'unspeakable' barrier around the taboo of menstruation. Alongside this, to replace the scrap cloths that were previously being used, they developed an environmentally friendly sanitary towel which they distribute to girls in the local area.
Fresh Start, University of Leicester
Fresh Start provides transferable skills and work experience to homeless individuals in the area of Leicester and utilities food waste from the community to create healthy smoothies and soups. The individuals get involved in the making and selling of the food to the local community and local businesses in the Leicester area. This helps them develop their confidence, learn new skills and supports them with finding future employment.
Source, University of Surrey
Source provides an affordable and efficient light source to communities in the Philippines. After identifying that people living in poverty did not have a sustainable light source, and only had access to kerosene lamps which led to serious health and environmental problems, the team developed a solution which used plastic bottles with a LED light inside; attached to solar power batteries. They set up solar entrepreneurs who could make and sell the lamps themselves.
Save The Woman, Teesside University
After identifying that many females who left the Nigerian prison system were reoffending due to them not being able to find stable employment, the Enactus Teesside team worked to establish a programme that taught female inmates how to manufacture jewellery products on their own. By making jewellery, this helped the inmates learn business and enterprise skills and the transferable skills they found they needed when searching for employment upon leaving the prison system.
RED, University of Sussex
In areas of Africa, 88.1% of the population are living without a source of electricity. The current main source of energy are generators which are unstable and also use diesel and petrol oils that produce toxic gases, resulting in serious health problems. The Enactus Sussex team are looking to provide an alternative source of energy by building a wind turbine model. They have currently designed a prototype, and will begin testing soon. This time next year, they aim to have successfully implemented their first batch of turbines in Malawi.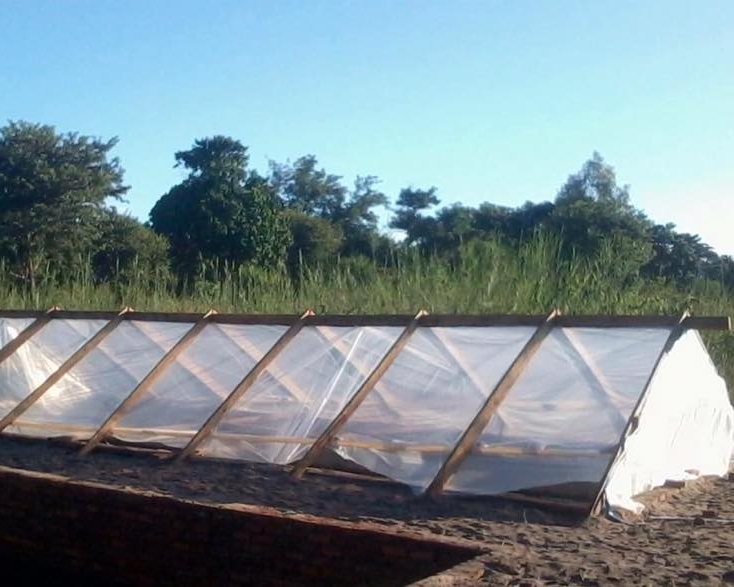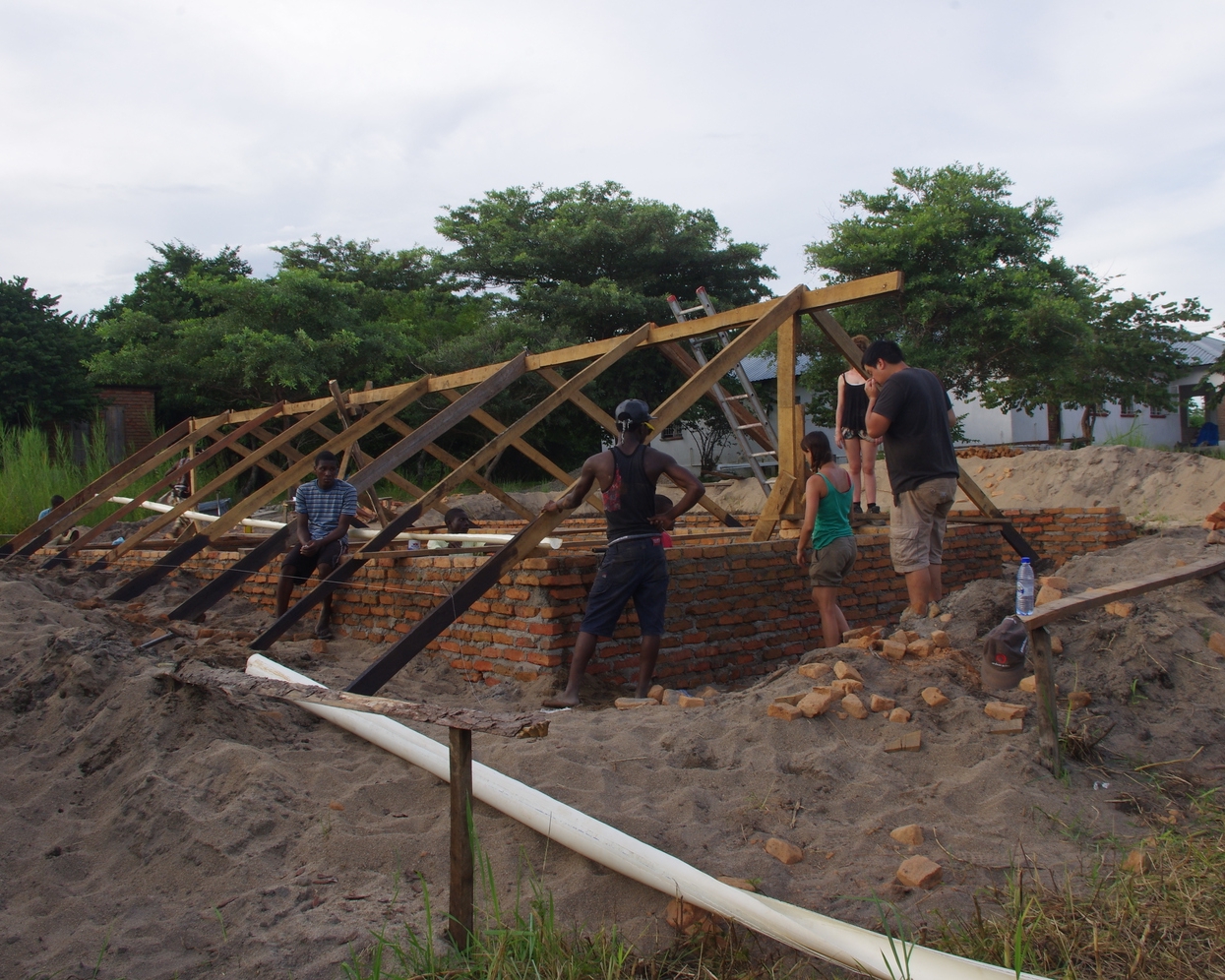 Juamaji, University of Southampton
After identifying that a community in Kenya lacked access to a affordable clean water source, the Enactus Southampton team developed an innovative system which not only provides clean water to the community but also a staple food source. The Juamaji model created by the team uses heat from the sun to purify the dirty water whilst sustainably farming Tilapia fish. The team have also set up entrepreneurs who are employed to farm the fish and sell water to the communities; creating a source of income for themselves.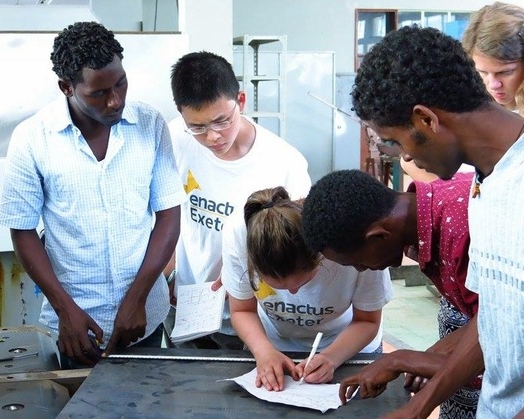 BioSmart, University of Exeter
The town of Kadzinuni in Kenya relies on basic fuels to be able to cook which has led to high levels of deforestation. As a solution to this problem, the Enactus Exeter team created BioSmart, which recycles agricultural waste and turns this into Biochar; a charcoal that can be used as a fuel source that also produces less smoke and prevents respiratory illnesses. The team are establishing a biochar fuel cooperative, which will provide a sustainable source of fuel for the town and an income for the women. This cooperative will recycle waste and also prevent further deforestation. The second phase of the project is a soil amendment project which aims to improve farming productivity.
Crossroads, University of York
In York the reoffending rate is 29% and government research shows that the re-offending rates of ex-convicts who secure employment within 12 months of leaving prison is less than half for those who do not secure employment. The Enactus team at York established Crossroads which aims to empower ex-offenders through establishing a mentoring scheme which will support the individuals in achieving their career goals and enter into employment. The team are also planning to introduce a second phase to the project which will allow the individuals to make and sell their own products, giving them an opportunity to gain work experience and earn an income.
Agou Tree Initiative, University of Durham
Agou Tree Initiative is focused on building resilience to climate change in farming communities in villages in southern Toga. These communities are heavily dependent on farming and a consistent rainfall for food and water supplies. The team are implementing multiple solutions to overcome this issue, first they are aiming to build a small weir to stabilise water supply for irrigation and for supporting the production of a tree nursery and vegetable gardens during the dry season. They also are aiming to build two water pumps to supply drinking water to villages and implement Agroforestry; a technique of planting trees in farmers fields amongst crops to increase yields, resistance to droughts and improve soil quality.
She Inspires Ghana, University of Essex
She Inspires works with former sex-trafficked women in Ghana. The team established a training programme that provides a career platform for these women to start their own business. From speaking to their beneficiaries, the idea of opening a bridal shop came up after seeing the collection of skills from all the women in the group would work best in a bridal shop. As part of this programme the Enactus team will transfer skills and knowledge in the areas of entrepreneurship skills, financial management and English language lessons. In the future, the women are aiming to help other former sex trafficked women by training them with their skills and apprenticeship knowledge they gain through this programme.